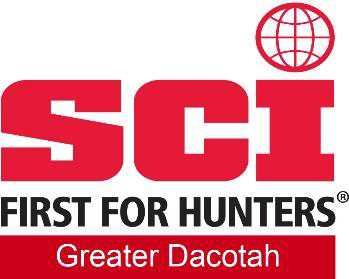 FIRST QUARTER 2022 NEWSLETTER
The Greater Dacotah Chapter is hosting a 10-gun raffle with all the proceeds directed to the Game Fish and Parks Shooting Sports Complex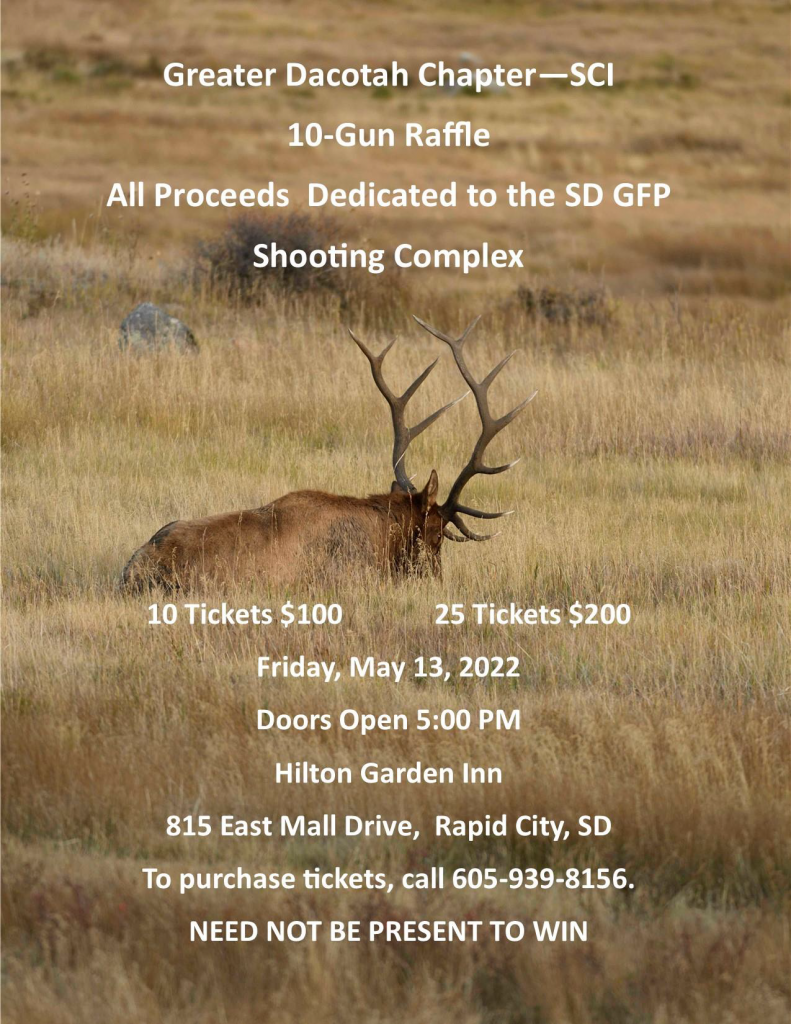 Who are we at Guide & Gun? I like to say "we" because there is so much that goes into being a great outfitter in the Black Hills of South Dakota. We raise animals that will meet and exceed our clients' needs. Whether that is a trophy bull elk or a massive bull bison that is big enough to wow the crowd. We offer animals that are native to the Dakotas being Elk, Bison, Mule Deer, and White tail deer.
Our guides are an important part of creating an adventure, which is not just a hunt. We have an excellent group of guys that live and breathe hunting and are willing to share their knowledge with our clients. From showing the clients an exciting time around the ranch to just hanging out in the lodge and telling hunting stories or a few jokes, and our guides enjoy building a relationship with our clients.
The lodge was built in the summer of 2021 by the owner and his son and finished in time for the first group of hunters in the fall. With three bedrooms and a spacious lounging area for you to wind down after a day of hunting, our lodge is an excellent place to relax and take in some amazing views of Indian Canyon.
Processing is necessary in this style of business. We offer in-house butchering and packaging, or if you want to take care of your trophy on your own, we will have it ready for processing for you.
At Guide & Gun we have partnered with a great local taxidermist to aid in getting our clients animals finished in a way that will be forever a masterpiece and that will tell the story of the hunt.
I am the owner and operator of Guide & Gun. I was raised in the Sandhills of Nebraska and have always had sand in my boots. With the help of my family, we cook all the meals and will offer cowboy philosophy to anyone willing to listen. My goal is to make each adventure a memorable hunt as well as adding lots of humor and stories to go along with it. I will make sure that every animal is harvested ethically by knowing the clients abilities and setting them up with a manageable situation to make a clean kill. I have participated in precision rifle shooting and competitions and always enjoy talking about weapon systems and equipment, sharing my knowledge about different hunting equipment that we have found that gets the job done.
Thank you for taking the time to read about us and get a little insight into what we do.
Now instead of authoring articles and thinking about words to put on paper let us just go hunt!
Looking forward to meeting you on the next adventure here in the Dakotas. Come hunt with us.

Guide and Gun will be one of our outfitters this year with a hunt for either a trophy bison or elk which will be the option for the purchaser! GDC is excited to have G&D at our event on August 20th at the Ramkota Convention Center!

Gary English our Hunt Chairman just returned from Alaska on a Muskox and Reindeer hunt.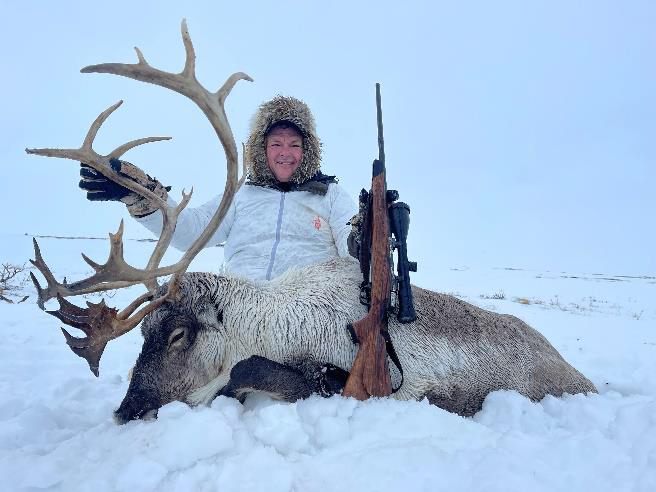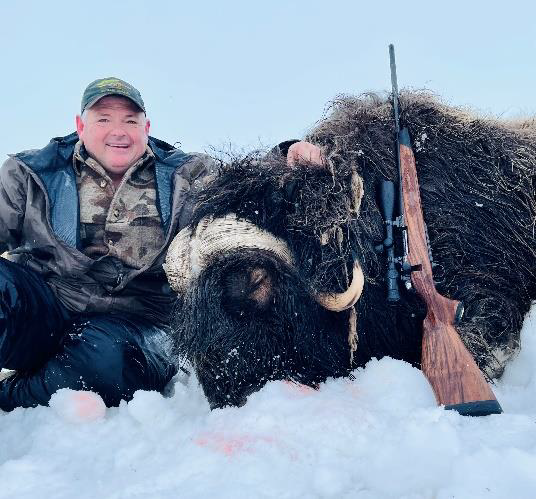 Gary is working on numerous North American hunts for the GDC/SCI August 20th banquet and auction at the Ramkota Convention Center and will have a list of hunts available for the next newsletter!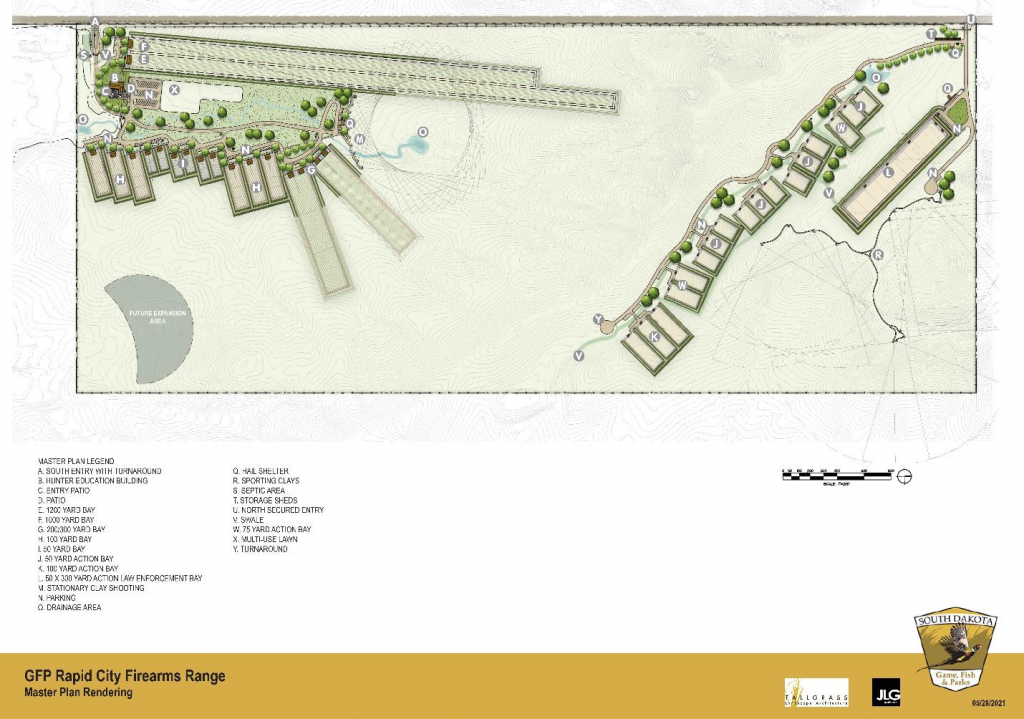 The Shooting Range and Training Complex will be a fantastic addition to the Black Hills area and will complement the Outdoor Campus West that the Department of Game Fish and Parks built in 2010. South Dakota's GF&P has been a leader in the nation introducing people to the outdoor experience from hunting, fishing, hiking, photography, archery, and now with this range and training center ten miles north of the Flying J truck stop! GDC is proud to have been a supporter of these two projects with funding and outreach efforts! Summary of legislation on Senate bill 175 which is a $2.5 million funding bill for the range and training complex
Passed the Senate by a wide margin but was not so fortunate in the House where it was defeated so we need to produce additional funding for this important project! Game Fish and Parks and the Greater Dacotah Chapter will be submitting a grant to the Safari Club Foundation for $100,000 in funding for this project!

The 10 Gun Raffle will Include the following firearms:

1 Benelli Nova 12 ga
2 Savage Axis 6.5 Creedmore
3 Sig Sauer P320 9mm
4 Sig Sauer P365XL 9 mm
5 Remington 700 6.5CM
6 Ruger Precision RF 22LR
7 Begara Ridge 300PRC
8 Remington 700 .308
9 AR15 5.56 caliber
10 Glock M17 9mm Gen 5