Educators Teaching Outdoor Recreation and Education in the Black Hills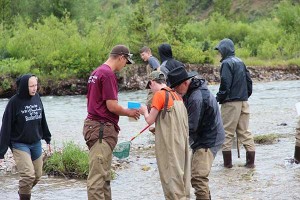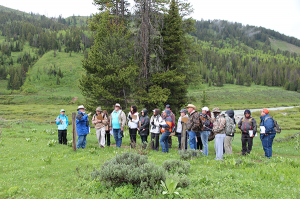 The Greater Dacotah Chapter of Safari Club International is proud to announce that one of many teachers from Rapid City has completed a class at the American Wilderness Leadership School located in Jackson Hole Wyoming.  The local chapter along with the Safari Club International Foundation has sent 8 local teachers to this camp since the chapter was founded.  The Greater Dacotah chapter pays the registration fees for interested educators to attend this week-long camp at the base of the Teton Mountains.
These teachers come back with many skills to present to their students.  Wildlife conservation, land management, ecosystem approach to management, hunter ethics along with hunting and fishing skills are a few of the many educational opportunities presented at this camp in Jackson Wyoming.
The teachers convey to their students the importance of outdoor recreation and resource management but also volunteer for the many projects that our local chapter works on throughout the year.
Congratulations to Heather Rederth in being our latest graduate from this class.  Heather teaches at Rapid Valley Elementary.  While her father is very active in outdoor recreation and conservation, Heather did not have any structured outdoor education.  This camp provided her with valuable tools and information to bring to her students and the community of Rapid City such as the importance of hunting to the North American Model of Conservation
 Heather related a story from camp from an instructor….."The teacher asked a student he took hiking for the first time why he had never done it and he answered he did not have anyone to show him.  For many learners if we don't show them, who will?   Educators need to provide learners with opportunities to understand the beauty and benefits, as well as the interconnections of the ecosystems…  Further we need to convey the role that conservations groups, such as SCI, and individuals who and hunt and fish, play in the management of these important resources."